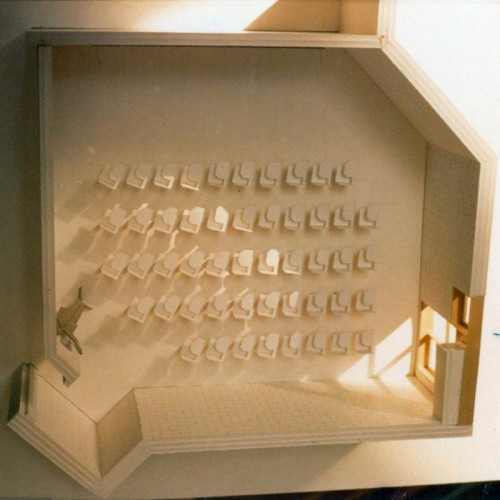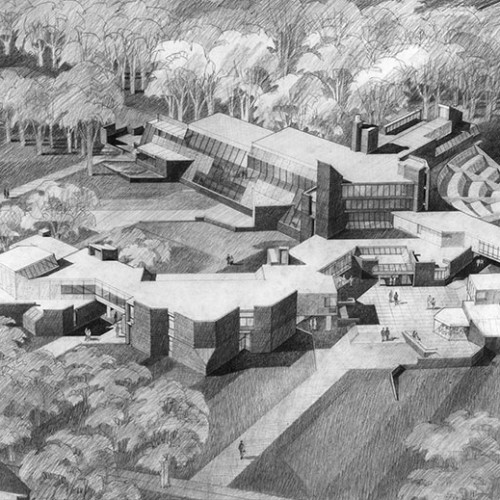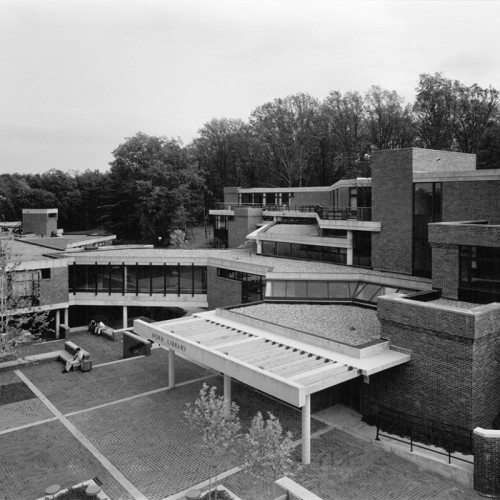 Babson College Education Center and Library
Education
George Claflen was a member of Arrowstreet's design team for the Babson College Library and Education Center. The Education Center provides a new heart for the campus, linking both new and old dormitories and commuter paths to a vital center core. The Education Center includes a large library building set into the hill and a classroom and faculty office building. The master plan included a major lecture hall, computer center, and recreation facilities.
The classroom building features innovative audio visual classrooms that accommodate 50 students. Subtle adjustments of projection and seating geometry are employed to resolve many of the program requirements which were years ahead of their time.
The brick detailing relates to the existing Georgian revival buildings on the campus.